by Sarah Noffke
Genre: Fantasy / SF / Magic realism
Review:
Gripping magic realism with a great heroine!

Nice cover or no nice cover, I would never have picked this book to read - but I'm participating in a review rotation programme (as distinct from review exchanges) and I wound up with a free review copy of Awoken on my to read list.

I didn't particularly expect to enjoy it. I mean, really? A fantasy all about people who are dreaming, hallucinating, or can't sleep?


Well, how wrong can one be? At the opening paragraph I raised an eyebrow and said to myself, hey, this Sarah Noffke writes at a level above the average! Three hundred something pages later, within the day, I put the book down and drew breath.

So this story is billed as fantasy (or SF), and I would suggest it also has something of the feel of magic realism in the way it wanders in and out of our contemporary world. In Awoken, dreamland is a warscape. There is violence, death, and the wounded lie scattered on the ground. The enemy is in deadly earnest, and so must Roya Stark be - however little she wants to be involved.

Roya is a great leading lady, a fully realised engaging human character with heroic potential. Characterization generally is one of the many strengths of the book. There is a broad range of tensions and relationships between characters, and variation in the extent to which these are resolved in this book. I don't remember when last I encountered romantic connections in a novel and could not tell who would win the heroine's affection in the end. There are some wonderful and unexpected twists in the tale, and in the relationships, particularly those which Roya has with her fellow contenders and the Institute staff members.
The story is excellent and has depth and complexity, and while Noffke does not explain everything she has built her world with care and attention, enticing the reader into complete acceptance of what is actually a quite surreal environment. The action scenes are sharp and fast-moving, and Noffke has done a brilliant job of visualizing dream-combat.
Partly because there are many doors within it that remain unopened and unknown, the Institute is an intriguing creation. The pace is very good, varying in accordance with focus, but never allowed to lag, and the suspense is sustained until right near the end.

Sarah Noffke writes in a deceptively simple, easy to read style, but she is good - really good. Reviewer Will Marck said, "there is an 'x factor' with some writers, where their writing is just likeable", and this is true of Noffke. Not only is her writing style enjoyable, but it has been crafted and polished to a keen effectiveness. There were, towards the end, one or two (literally, one or two) flaws in final edit, but the book's editing is at the same professional standard as that of a mainstream publisher.

In conclusion, I loved this, and I would recommend this book highly to any reader.
What I'm Reading Now
: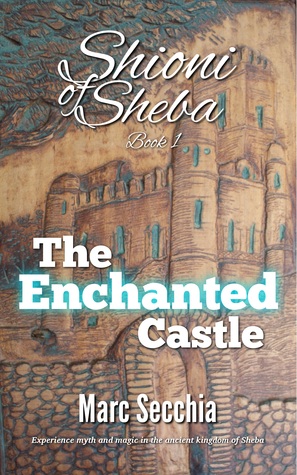 The Enchanted Castle
by Marc Secchia
Added to my To Read list:
Broken People
by Ioana Visan